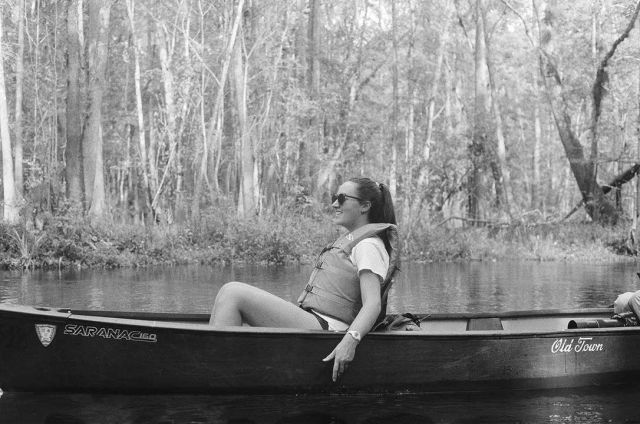 Undergraduate Spotlight: Isabel Rogers
Isabel is pursuing a B.A. in Geography with a GIS emphasis.
Why did you choose the geography major?
I chose the Geography major because of how hands-on it is, and I find it very interesting how it explains the ways in which everything is connected or related. I like how geography encompasses both physical aspects of the world around us as well as human-related phenomena. I think it provides a way to understand and model the world around us.
What things are you doing in your time as a Geography major (favorite classes / research projects / field trips)? What do you like best about it?
In my time as a geography major, I have taken so many cool classes, it's hard to pick favorites. I really liked the 115 Remote Sensing series, because I learned a lot of technical skills that I have taken with me and they have given me the ability to explore applications of geography concepts in other settings. In spring quarter in that class, we did small group research projects. This was definitely one of the most valuable experiences I have had in the major; my group's project used remote sensing imagery to predict and model wildflower superbloom events in California. I loved that we got to use our knowledge from the past two quarters to do the project on our own (but help was never too far away!). It felt really rewarding to be able to summarize our project and present at the spatial conference in the end of the quarter. Another class I really enjoyed was Geography of the Channel Islands. It was so cool to learn about the physical and human history of these islands off of California, which provided examples of geography concepts I had been learning about abstractly for a few years. Also, the class took a field trip to Santa Cruz island, where we got to hike around for the day and see everything we had been learning about in real life. One of my favorite parts of geography is learning about the world and then being able to enjoy and experience that knowledge, and this class hit that right on the nose.
What do you find most interesting / challenging / inspiring about studying Geography?
I think the most inspiring thing about geography is how broad it is and how you can apply it to most any field. There really is is something under the umbrella of geography for everyone. I think geography provides a way to understand the world around us, which is the first step in making it a better place.
What opportunities have you found through studying Geography?
I have had the opportunity to use my geography knowledge in a few different settings with internships during my time at UCSB. I am a GIS intern at the UCSB Mesoamerican Research center (MARC), with Dr. Anabel Ford. Working with a team of other interns there, we study archaeological sites El Pilar and Tikal, located in Belize/Guatemala. MARC has provided a place to work with others and find ways to answer bigger questions about the Maya people and the environment at the sites. Another internship experience I had was over the summer after my second year at UCSB. I was able to intern with Dan Cole at the Smithsonian Museum of Natural History in Washington, DC. Dan is the GIS Coordinator and Chief Cartographer at Smithsonian, so he makes maps for researchers at the institution to be published with their research, as well as maps in the Smithsonian museums in DC. It was really rewarding to be a part of this and get to meet with professionals at the institution and make maps that were part of their own research and projects.
How do you believe your education in Geography will prepare you for your career?
My geography background at UCSB has undoubtedly prepared me for a career in geography; after I graduate in March I will be working as a Geospatial/Remote sensing Analyst at Dewberry, a planning and design firm in Fairfax, Virginia. I feel prepared for this because of the skills and knowledge I have learned in my time as a Geography major at UCSB, as well as the experiences I have had applying these skills and working with people in different settings. The wide range of classes I have taken, coupled with the number of different settings I have had the opportunity to work in makes me excited for whatever this new job will involve.
Any advice for fellow Geography undergrads?
My advice for fellow geography undergrads is to explore as many sides of geography as you can, and be open to learning in new settings. I think the most growth in my time at UCSB has come from trying new things that might have been out of my wheelhouse at first, but became new and fun learning experiences that make me feel prepared for the world after school.
What else do you enjoy doing outside of school?
Outside of my studies, I love being active and doing things like yoga, running and going on walks with friends and their dogs (because I don't have my own). I really love spending time with my family and friends, being outside, hiking, etc. Because of the pandemic I have been back at home in Virginia, but I really miss being at the beach. I can't wait to spend more time surfing as soon as I get the chance!
Thanks for sharing Isabel!