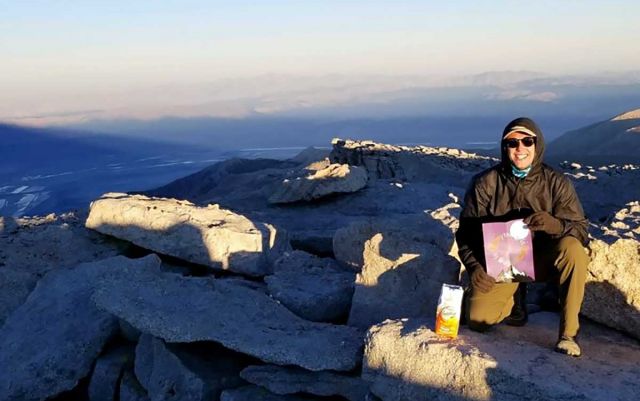 Alumni: Jason Langley, Class of 2018
Jason Langley graduated in 2018 with a Geography BA and Environmental Studies BA. We are lucky to have him update us on his life after graduation.
Why did you choose the Geography major?
I came in as an Environmental Studies major, but after taking a human geography class I felt that all the gaps I wanted to fill were covered by geography so I added it as a double major. Once I heard about GIS I was really excited to learn about a system of organizing/ visualizing data so that an individual or team can make more informed decisions.
What things did you do in your time as a Geography major (favorite classes/ research projects/ field trips)?
The California Channel Islands (GEOG 149) class was amazing, and had a great field trip to Santa Cruz island. Global Biogeochemical Cycles (GEOG 142) was also a really engaging class that made me think about my surroundings more. The GEOG 176 GIS series was absolutely essential for my GIS career and Dr. Janowicz is a highly motivated Professor who wrote me the letter of rec for my internship with Esri, so I highly recommend taking those classes.
What do you do now? What do you like best about it?
I work in the Global Business Development sector at Esri, and just recently got a promotion from a Sales Development Rep to an Inside Sales Rep. In my previous role, I spoke to people from all around the country about what they use GIS for, and gathered information on their business needs so that I could connect them with the appropriate point of contact within Esri. I supported the Nonprofit, Education and Commercial sectors. In my new role I will support users and Esri account teams more directly and help them decide which license will be best for their business needs. It is still being ironed out, but I will likely be supporting the Tribal government sector, Nonprofit sector and the California region. I love going into work because of the amazing people that work on my floor (Esri tends to attract the coolest GIS/ outdoorsy people), the positive work that we support, and the lasting connections that I can make with GIS professionals across the country (Esri internal and the users we support).
What do you find most interesting/challenging/inspiring about your work?
Supporting a wide range of users brings a new question/ challenge every day, which means that you learn something new all the time. One of my favorite parts of the job is when I get to tell a user from a Nonprofit organization / school that we can offer them heavily reduced pricing, the excitement is tangible through the phone and it feels rewarding. I also have had the chance to hear some unique stories/ perspectives from people from all walks of life, which I am grateful for. It can be challenging when a customer is much more experienced than you and is using terms/ acronyms you are not familiar with, but it is an opportunity to grow and you can look back on it and laugh.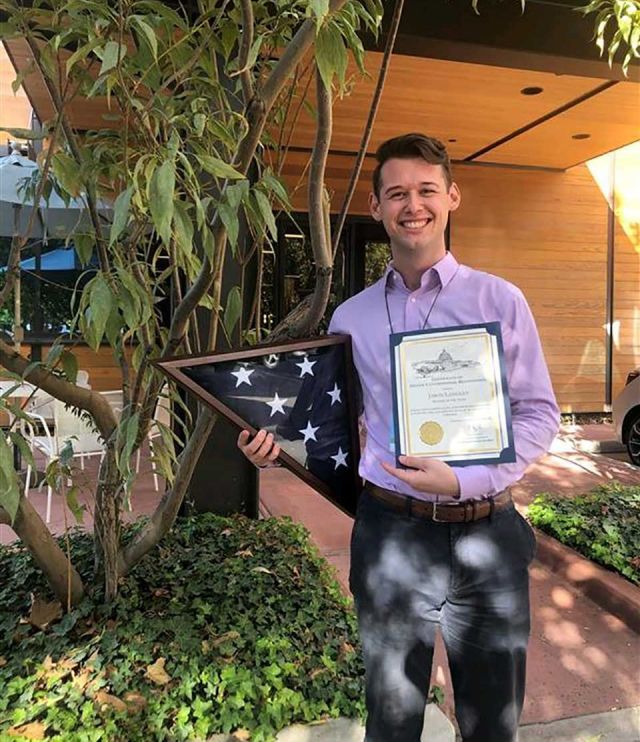 Do you have any other professional experiences (ex: jobs, internships, research projects) from the past to share about?
I got the opportunity to be a student assistant at the 2018 Esri User Conference and that was a really great learning experience that got me talking to the recruiters at Esri, which ultimately led to me getting started full time at Esri. Patty sent the application out via email and that was how I heard about it, shout out to Patty!!!
How has your education/background in Geography prepared you for your career?
Because we speak with people from such a wide range of Industries and experience levels, you never really know what topic you'll be discussing next. My geography / GIS courses got me familiar with the workflows and terminology used by GIS professionals and that has been extremely valuable for my career here. It also prepared me to think critically about geospatial relationships and that helps when working out ways that someone's business needs can be met by using GIS.
Any advice for Geography undergrads? To recent alumni?
Geography is an amazing major because of how many different paths it can lead you down. The CEO of Esri, Jack Dangermond (who is the most down to Earth Billionaire you'll ever meet), told us the other day about how important it is to be a generalist, and that geography prepares you to think critically about a wide range of topics. Our program is especially well known in the GIS community so you can use that to your advantage (when I was interviewing the panel immediately told me that they love hiring from UCSB). If you are interested in pursuing a career at Esri you can search current job openings here. There are many great positions to get your foot in the door, explore where you want take your career path, and give you the chance to make some amazing connections at Esri.
What else do you enjoy doing outside of work?
Hiking/ camping, exploring Redlands, finding new food and brewery options and making music with friends (especially in hammocks).