National Recognition
Dr. Richard Church joins the National Academy of Sciences
May 5, 2022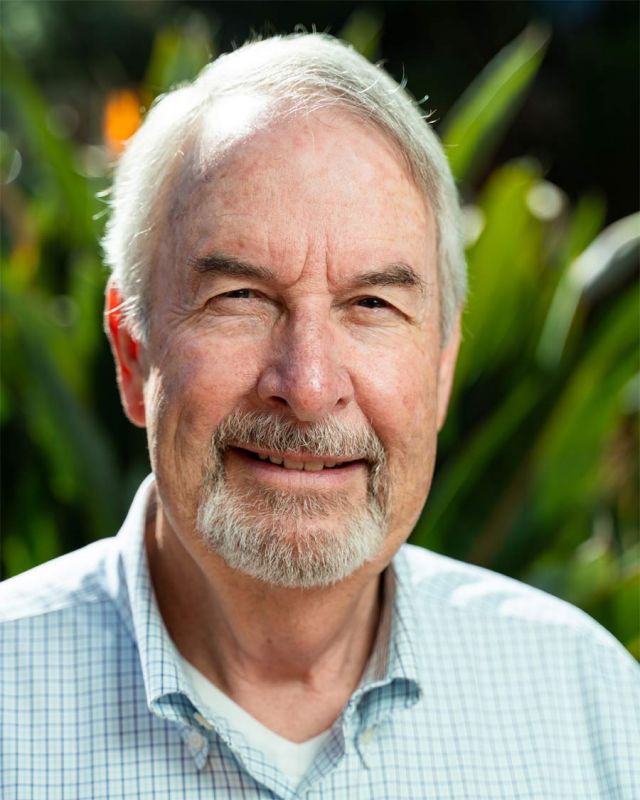 Dr. Richard Church was elected to the National Academy of Sciences for his contributions to the field of location science. Dr. Church is a distinguished professor emeritus of Geography at UC Santa Barbara. As a member of the Academy, he will provide objective and unbiased advice to the federal government on matters of science and technology.
Membership in the National Academy of Sciences is a highly esteemed honor that recognizes significant contributions to science. Dr. Church's career contributions have brought solutions and new techniques to many problems that span across space and time including logistics of transportation, location theory, and urban and environmental systems. He has also introduced new methods and techniques in the fields of operations research, heuristics, decision theory, and geographic information systems.
After receiving his Ph.D. in Environmental Systems Engineering from Johns Hopkins University in 1974, Dr. Church spent six early career years at the University of Tennessee. He came to the Department of Geography at UC Santa Barbara in 1981 and has remained here ever since.
Dr. Church has taught courses in Civil and Environmental Engineering, Industrial Engineering, Management Science and Geography. He also served as UC Santa Barbara's Associate Dean of Math, Life and Physical Sciences from 2010 to 2018. Over the course of his career, Dr. Church graduated 32 master's students and 16 PhD students, including UC Santa Barbara Geography Professor Alan Murray.
"Professor Church is one of the most innovative, prolific, and influential researchers working in spatial analytical methods." said Dr. Murray of his former advisor and long-time collaborator.
"Rick has made important and sustained academic contributions to location science, spatial optimization, natural resource management and transportation. What is noteworthy about this is his breadth of disciplinary impact, reaching geographers, environmental scientists, computer scientists, civil and industrial engineers, operations research and management scientists, mathematicians, statisticians and biologists, among others. His achievements are recognized widely in academia and beyond, with innovative methods he has developed implemented in commercial GIS software, like ArcGIS and TransCAD, enabling broad use and application."
Dr. Church is also a fellow of the Regional Science Association International, a fellow of the American Association for the Advancement of Science, and a recipient of the Lifetime Achievement Award, Section on Location Analysis, from the Institute for Operations Research and the Management Sciences.
He joins 3,028 other national and international members in the National Academy of Sciences, including 32 other faculty members of the University of California, Santa Barbara.